Animator's Journey Intermediate Application
After submitting the application below you will receive an automated email with confirming your application was received (please check your spam folder) and within a few days an email with a decision.
This is a 12-week course with a new batch of lessons released at the start of each week. The goal is for you to learn body mechanics and a versatile set of skills like camera, creature, mocap, and game animation in addition to body mechanics. And you will create between 1 and 2 new demo reel shots. We will meet for 30 min twice a week for feedback on your work with an optional group call on Sundays. If accepted, the tuition will be $3,497.
Please submit your application below if you're interested in being considered for the March 13th, 2023 start.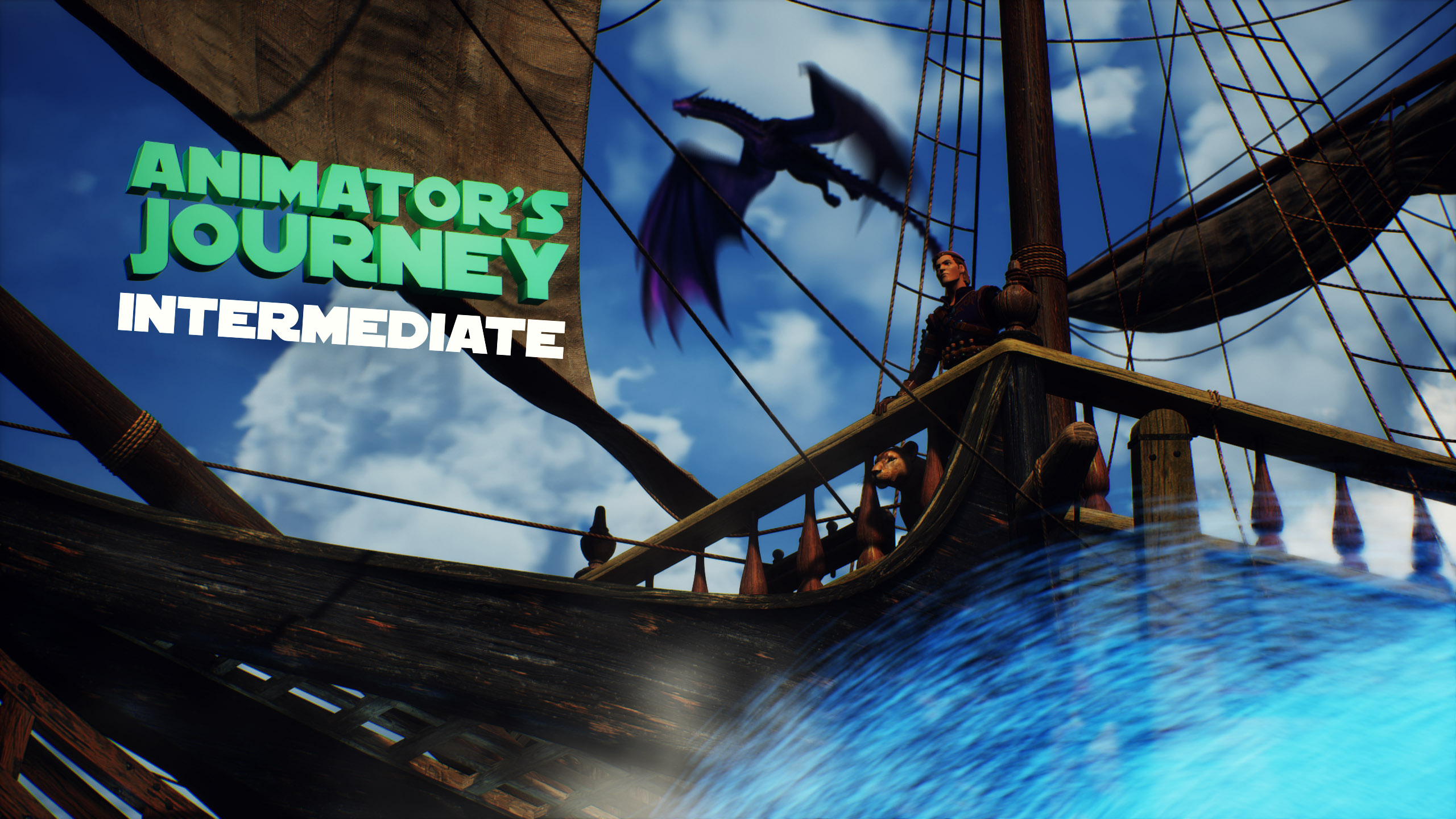 What's covered in this 12 week course? You'll have lifetime access to lecture topics covering:
Mastering Posing

Walk/Runs/Start/Stops

Jumps/Weight Lifts

Python for Animators

Cartoony Animation

Cinematography (Camera Animation)

Mocap Animation

G

ame Animation + Cinematics (Unreal Engine)

Quadruped Animation

Flying Animation

Layering Method

Production Knowledge + Getting Hired

12 weeks of private 1-on-1 mentorship

We'll meet 2x30min weekly
Sunday Office Hour for group
If you can't attend a review, they can be recorded and sent to you
You'll access several Kitbash3D environments worth $500 and have 10 rigs to choose from for you exercises, including feature-quality rigs of a lioness and dragon for the creature weeks if you choose to attempt a creature animation for one of your demo reel shots. The other rigs are all intended for body mechanics.