To make sure this program is a good fit for you,
please fill out the form below and I will be in touch. 
After submitting your application:
You MUST accept an email subscription confirmation for your application to come through and to receive emails from me.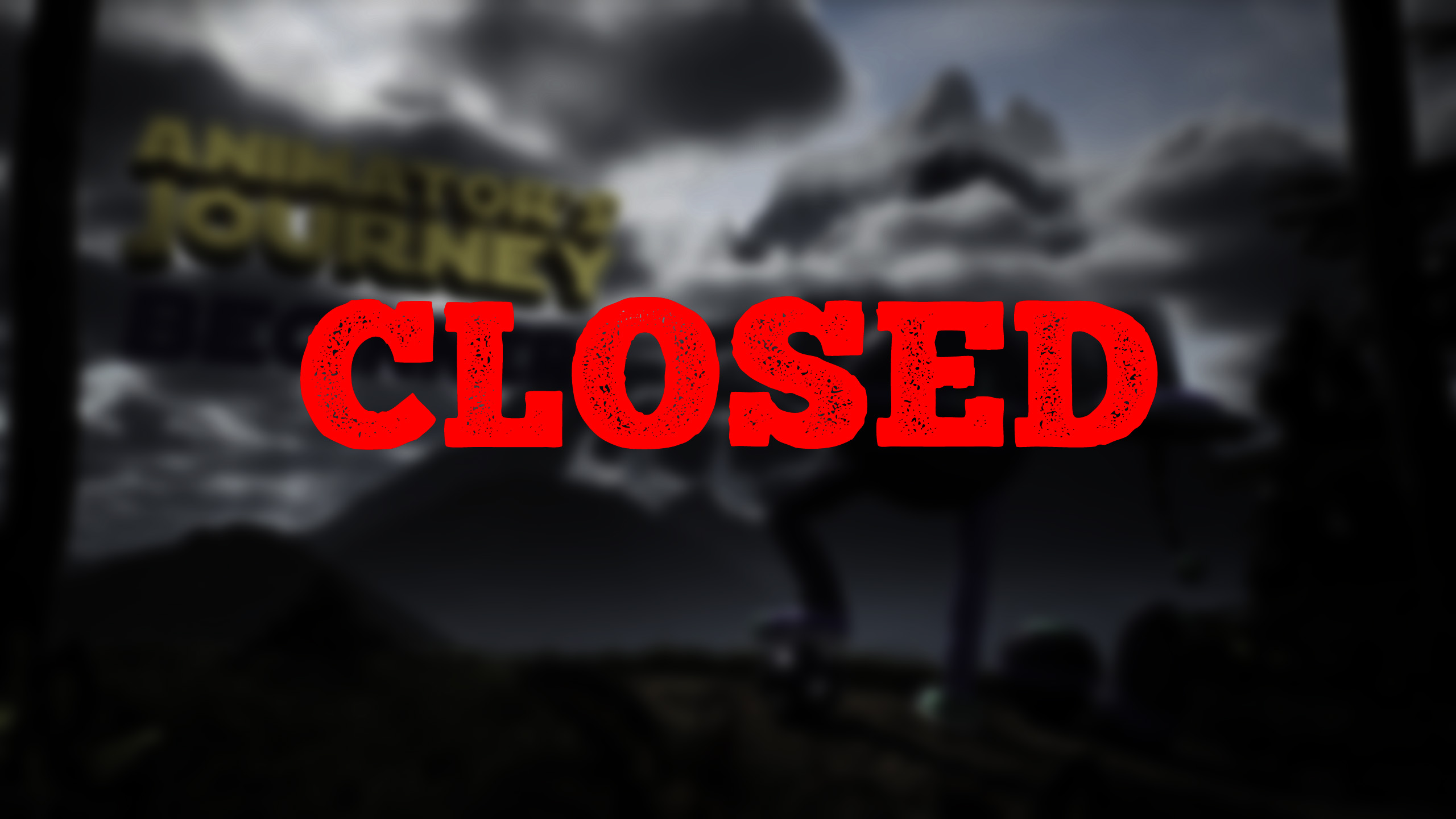 1-1 Mentorship
Apply for the next available 1-1 mentorship below.
It's $4,997.
It's currently full and no certain date on the next opening which is why I highly recommend enrolling in Self-Study Plus.
It's the same lessons only without live 1-1 video reviews, but you can still receive written feedback from me via the private community group. It's a fraction of the cost and you can begin right now.
Click the Self-Study Enroll Now button on this page to get started.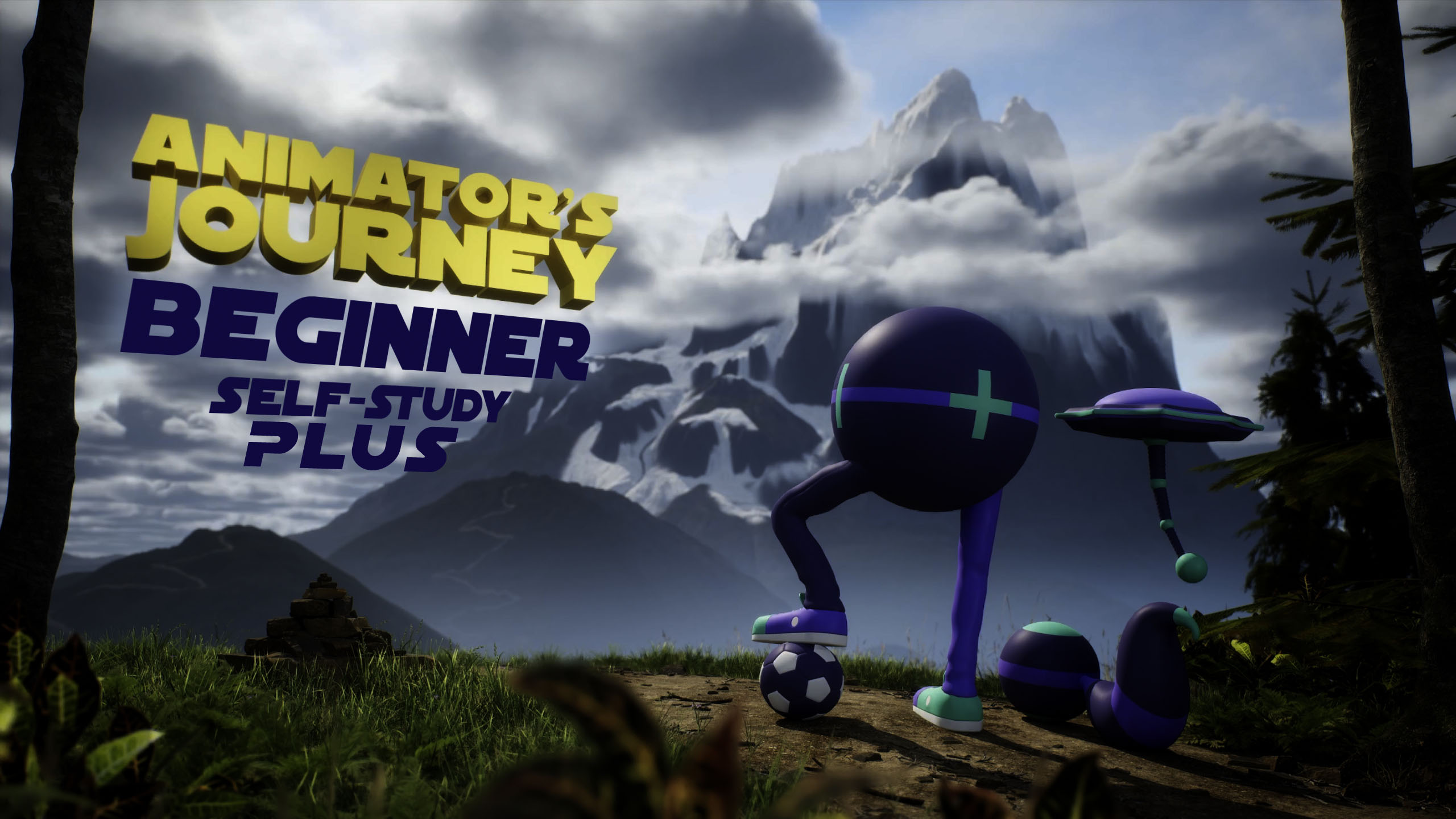 + Self-Study Plus +
This isn't your typical self-study program. You have support.
In the Self-Study Plus course you get:
7 weeks worth of dense and focused animation training
All the lessons, lectures, and demonstrations from the mentorship
Lifetime Access to on-demand training material
Technical questions answered via lesson discussions
Access private student community
Receive written feedback by submitting your work to the community
Learn industry-standard software, Maya
Digital Certificate of Completion
1-year student license of Maya
14-day 100% money-back guarantee, no risk to start
Frequently Asked Questions
Feel free to use the contact link in the menu to reach out as well.
How much does this cost?
$4,997 for the mentorship tier, whether you choose the 7-week accelerated version or want to spread the same amount of mentorship and lessons over 14-weeks instead.
$997 for Self-Study Plus, where you have access to the private community to submit your work for feedback from me.  This is the most important aspect of your accelerated journey. You also have lifetime access and can begin any time.
What if I don't have time to complete the challenges?
You will have lifetime access to the material, but not to reviews. The reviews are limited to the length of the course so if you are not submitting a challenge each week I will have nothing to review.
What if I don't think I can animate?
First, spend time animating before judging yourself. You won't be good at something you've never devoted any time to learning and practicing, no one will. Fill out the application above and I can point you in the right direction if you're not ready for this program yet.
Am I too old to take this program or switch careers?
No. All that matters is your skill level. No one cares how old you are.
I switched careers when I was 26, sitting in class with 19 year olds. I know the feeling like you're too late. You're not if you're willing to put in the time and be patient with your progress.
Don't I need a college degree to get hired?
No. Degrees only come into play if you're trying to move to another country where they like to see a college degree to qualify for their visa, but even then it's not a deal breaker as most countries accept years of professional experience in lieu of a degree.
You don't need any degree to get hired in animation. That's the beauty of it. All that matters is your work. 
Can I skip ahead to a more advanced module?
The intermediate and advanced modules are being created now and are not ready for enrollment.
Once they are completed they will also have an application process for anyone wanting to skip the Beginner module.
Do I have to have an amazing computer to animate?
No. We're not lighting or rendering, we're not doing simulations all of which take a lot of computer power.
Luckily animation is less intense and doesn't require the latest and greatest computer to perform.
When are the reviews?
Since I am actively working full time for an animation studio in London I become available in the evenings (for my timezone). Specific times will be determined. If you're unable to make one of the available times that occur twice per week I can record my review of your work or any questions you may have. In addition there are open office hours for one day on the weekend in case you need extra help. That means you can potentially see me three times each week of the program.
Do I need to know Maya before taking this?
Nope!
This teaches you Maya from the ground up, no experience necessary.
See below for the system requirements to run Maya.
What are the system requirements of Maya?
Here are the minimum system requirements to run the software we will use, Autodesk Maya:
Hardware
CPU

64-bit Intel® or AMD® multi-core processor with SSE4.2 instruction set
Apple Mac models with M series chip are supported under Rosetta 2 mode

Graphics Hardware

Refer to the following pages for a detailed list of recommended systems and graphics cards:

RAM
8 GB of RAM (16 GB or more recommended)
Disk Space
6 GB of free disk space for install
Pointing Device
Three-button mouse